Sometimes, even after pasting the Javascript code to your web application, you cannot see the bell icon. Here are some reasons why that happens and how you can fix it.
Check your Bell Icon style configuration.
Login to your Engagespot dashboard
Goto App Settings -> Customize
Select 'Choose Style' on the left sidebar.
Check bell icon style. Is it Floating or On Nav Bar?
If it's On Nav Bar, you must make sure you have mentioned the HTML ID of the element to which the bell icon should be inserted.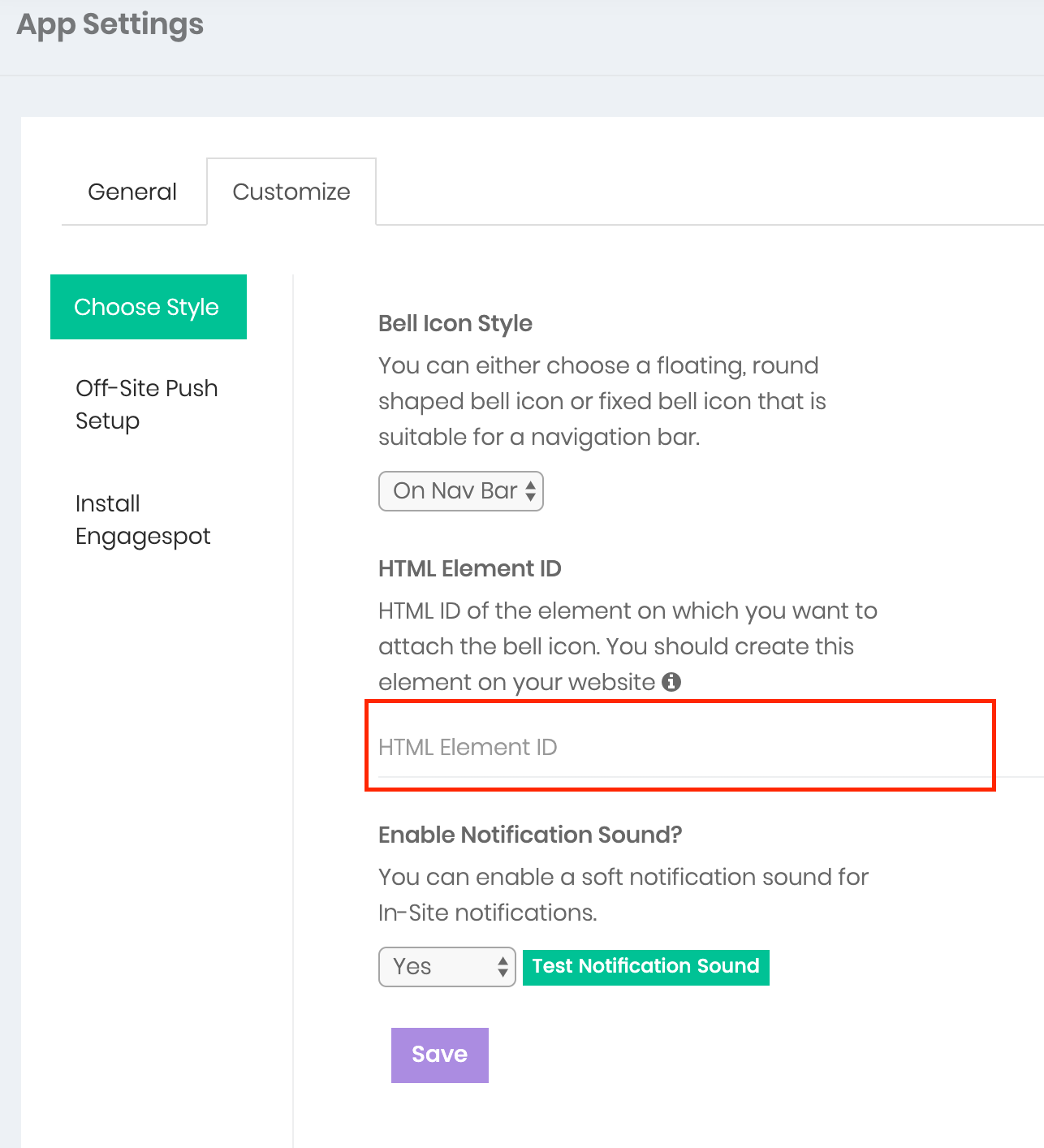 Make sure that you have already created a div element on your web application with the ID you mentioned. You may not see the bell icon if your div element is hidden or is behind an existing element on your website.

You can confirm if the bell icon has been inserted into the specified div element by inspecting the source code of your web application.
If the bell icon is still not displaying, you may clear your cookies and local storage and see if the problem persists.