Engagespot supports two kind of position for the bell icon. You can access this settings through the following steps
Login to your Engagespot account
Goto App Settings -> Customize
Choose the Bell Icon Style
1. Floating Notification Bell Icon.
In this mode, the bell icon will look like a chat widget icon that floats on your web app. This is the default installation mode when you sign up.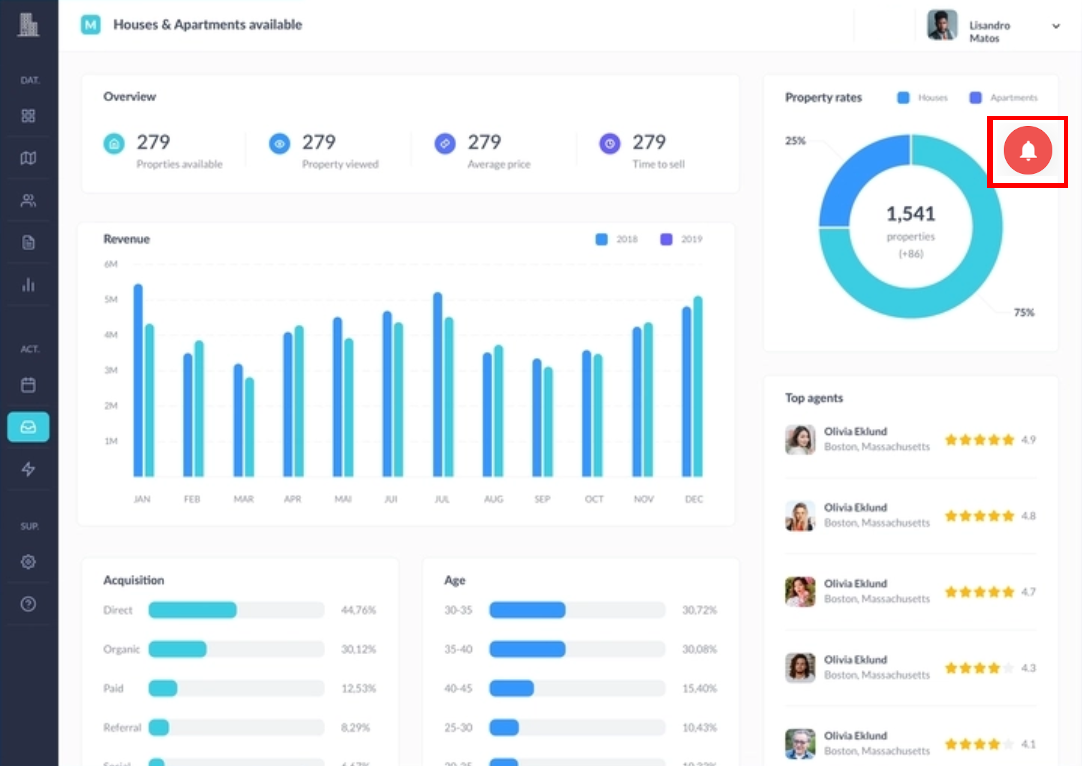 2. Notification Bell icon inside a given element ID in your navigation bar
This is more suitable for dashboards. You can append the bell icon to an HTML element inside your application.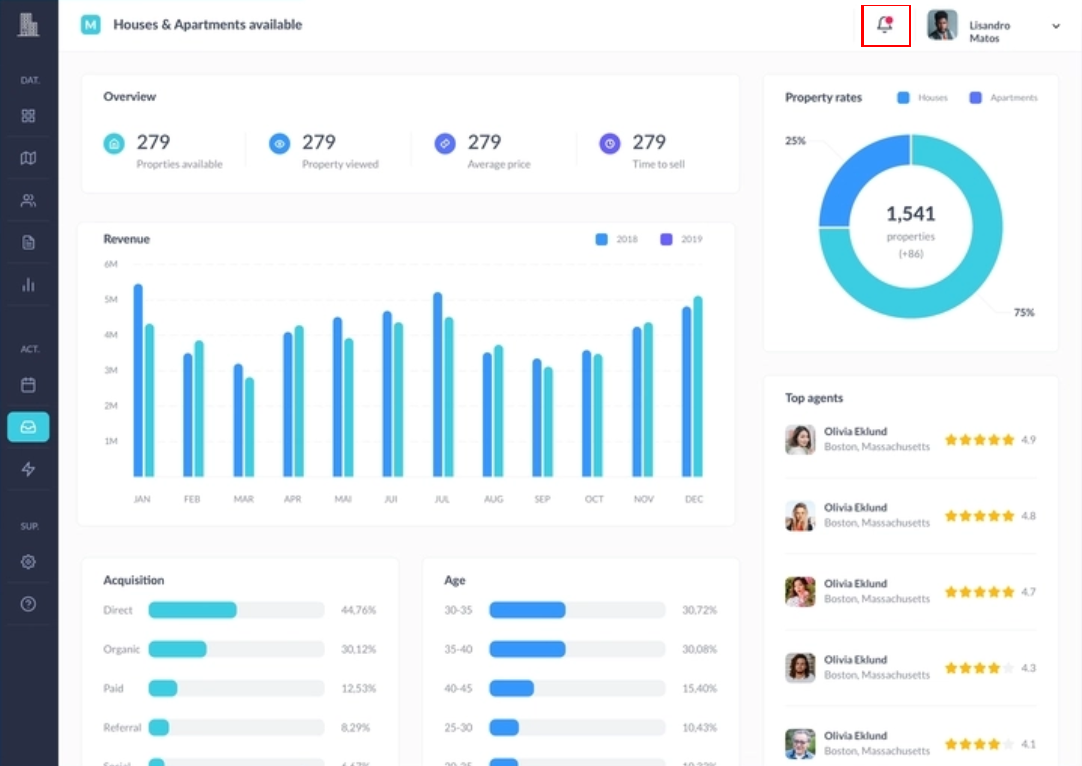 To specify on which html element you need to append the bell icon, go to Engagespot Dashboard -> Website Settings -> Customize. and change the value of HTML element id
Make sure the HTML element satisfy the following properties.
The element should have relative or absolute positioning. Static positioning may cause issues.
You must define the height and width. Minimum 35px is required.
Make sure you position this element in the correct place for mobile responsive layout.